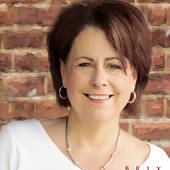 By Leslie Ebersole, I help brokers build businesses they love.
(Swanepoel T3 Group)
Wayne IL Homes for Sale Wayne, IL is a lovely community that straddles the DuPage-Kane border. Located just east of St. Charles, the Village of Wayne, IL has a population of about 4,000 residents in about 1,100 households. Local residents will sometimes laughingly refer to Wayne as "Waaaaaayyynnnne" in nod to the equestrian heritage and the many property owners who "keep their horses at home". Along the main street of the Village of Wayne, houses were built for local residents who worked at 19th century Oaklawn Farms and the local railroad junction. Today the Village and Dunham Castle are listed as historic districts in the National Register of Historic Places. Today Wayne, IL offers a wide range of properties that appeal to buyers looking for a more relaxed lifestyle that is still just...