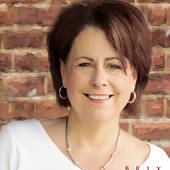 By Leslie Ebersole, I help brokers build businesses they love.
(Swanepoel T3 Group)
Building a Custom Home in St. Charles, IL is a good choice again for some home buyers. Sometimes a client just can't find a house that exactly suits their wants and needs.  If buyer has that nagging feeling of "almost, but I want it my way" after looking at dozens of houses, Building a Custom Home in St. Charles, IL is now an affordable option at the The Reserve of St. Charles. This 135 acre development was started about five years ago by Ryland Homes. After putting up 19 semi-custom homes, Ryland encountered the financial difficulties experienced by many large home builders in the last few years. Ryland sold out two years ago to the Janko Group, a Deerfield, IL company "...a well capitalized, privately owned real estate investment company with an existing portfolio of assets in excess...