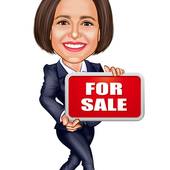 By Evelyn Santiago, Managing Broker Heart Realty Group, Inc., Passionate About Real Estate & Our Clients!
(Heart Realty Group, Inc..)
If you remember Mr. Roger's Neighborhood from the 60's or even you have seen it in reruns you realize that most neighborhoods rarely resemble the idealized version shown on this show.  With today's busier lifestyle and the internet those days seem to be gone. Although many social media sites connect people with similar interests such as Active Rain for those in the real estate industry and buyers, sellers and other real estate related industries, Linkedin for professionals and of course, facebook for those that like to gather friends there is a new possibility out there. Nextdoor is trying to fit the need for neighborhoods and those that live in them to stay connected.  It's hard to make friends of your neighbors sometimes with many of us working in other towns, different schedules, dif...