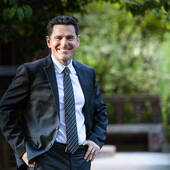 By Scott Gerami, Helping people find their place in the world!
(Compass Real Estate)
RTR Motorsports  is looking for sponsers for the 2007 Michelin Challenge series http://www.viperdays.com and the Viper Racing League http://www.viperracingleague.com/ So far Real Time Realty is the featured sponser for next year but we are looking for supporting sponsers to help fund the full season. Last year I was fortunate to win 2006 Michelin Series Rooky of the Year. The series will  start in New Orleans, LA in mid January and end in October in Topeka KS. We will be traveling as far east as Virginia and as far as California. The Viper Racing League (VRL) was founded in 1999 for the sole purpose of its drivers to learn how to race "wheel to wheel".  This is an entry level series and there are no cash prizes but trophies are of good quality.There are currently forty three licensed ra...