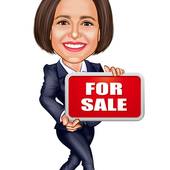 By Evelyn Santiago, Managing Broker Heart Realty Group, Inc., Passionate About Real Estate & Our Clients!
(Heart Realty Group, Inc..)
I love promoting local businesses  and when I find a place in my hometown, of Aurora, IL, it's even better.  During the holidays I needed some last minute gifts and had seen a post on FB that a  new boutique had been opened by the owner of one of my favorite Puerto Rican (Chupacabra)  restaurants in my area.  I headed to downtown Aurora and had quite a surprise!  Obsidian Clothing had a variety of clothing that you don't find in the big box stores.  From jeans, tops, gloves, scarves to handbags!  Just take a look at some of the pics I took!  I found a perfect lounging outfit for one of the people on my list!The great thing about going to this shop is that you get two different stores  in one!  Along with the apparel and accessories you get - Aroma Roots Natural Bath & Body!  With a larg...