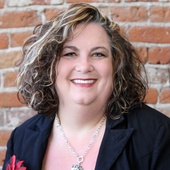 By Deborah Byron Leffler BzyBee Real Estate Lady!
(Keller Williams Realty Boise)
Dear Deborah.... What is the Market doing?  Is now a good time to sell my Nampa Idaho Home?    I see signs every where and I don't think anything is selling....is that true?   Confused Soon to Be Seller   Dear Confused.... It is a great time to sell your home in Nampa Idaho...below is a chart where I can show you why you should not hesitate to sell your Nampa Idaho home... This chart shows that we had 200 properties sell in November 2011....this was only down slightly from November 2010 where we had 209 homes sold.   The real number on this chart is the fact that we have only 698 units for sale in the Nampa Idaho Area....including all of Canyon County.   Last year this time we had 1232 units for sale.   Why would it be a good thing to put your home on the market?   As you can see we hav...