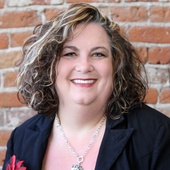 By Deborah Byron Leffler BzyBee Real Estate Lady!
(Keller Williams Realty Boise)
What a treat it is to work with sweet people.  The Nampa Idaho market is very tight right now... There isn't a lot of inventory to start with ... Combined with the stress associated with a move it can be tense during  in a transaction, Not with my listing in Morning Sun Subdivision.... Jim and Faye, listed their home at 8:30 am and we had it into MLS by noon.  We ended up with 2 offers on their home that night.... Of course it was the night before I was leaving town.   We got an above asking price offer accepted that night!   Today we signed the closing papers.  Jim and Faye brought me the sweetest card and a really neat honey pot and honey stirrer!  I am not sure if they knew that I collected honey pots and have them displayed in my kitchen or not....But I do!!! Needless to say it was ...