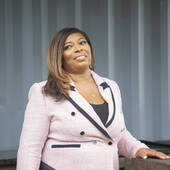 By Ava Anderson, Selling Atlanta from A-Z!
(A-Z Atlanta Realty )
Whether you're looking to soak in as much daylight in your backyard in Tampa, FL, or enjoying your coffee on a rainy day in Seattle, WA, solariums can be a unique and gorgeous addition to your home. However, is a solarium the right investment for you? Or, would you be better off with a sunroom or a greenhouse, and what's the difference between them anyways? Read on to find out what a solarium is, the pros and cons of adding a solarium to your home, and if it's the right choice for you.What is a solarium?A solarium, also known as a conservatory, is a room made entirely out of glass. Intended for year-round use, solarium walls are made out of inch-thick double pane glass, maintaining energy efficiency while keeping out some of the cold and heat. You'll be able to enjoy the perks of being ...