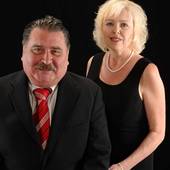 By Melania & Jim Saltarella, Experience the Magic!
(Atlanta Communities)
      In 2014 there have been ten homes sales in the Zachary Woods subdivision.  The high was a five bedroom home on Raquel Drive, for $187,000.  The low was a three bedroom home on Peggy Court for $151,500.  Average sale price is $168,00, average number of days on the market is 24, and sales price to list price is 97%.     This is a picture of my honey in a bikini.