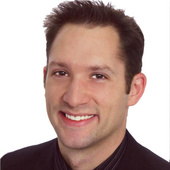 By Joshua Jarvis, Moving Families Forward.
(Virtual Properties - Atlanta Real Estate)
Daniel Park: What You Get When You Move! Thinking of moving to Daniel Park but still having some doubts? Well, here are some of the things that you can get to enjoy if you move! 1. Swimming pools – Kids that love swimming or Olympic swimmers alike will truly enjoy the pools found inside the community. There's a children's pool where the young-ins can play and wade and there's a junior Olympic-sized pool for the adults to swim in or for swimmers to practice their strokes at. 2. Sporting fields and courts – Sport lovers can watch a game or play their own sport at the basketball and tennis courts inside the neighbourhood. 3. Playground – Don't know where to bring your children on a Saturday afternoon? Why not play with them at the Children's Playground? Not only will they have fun swinging...