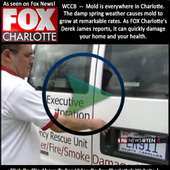 By David Snell 704.545.0098, CERTIFIED MOLD INSPECTOR, CERTIFIED MOLD REMOVAL.
(WWW.ExecutiveRestoration.Com)
Why does America celebrate a day of volence such as July 4th?Do you think that we are really free when our government mandates to us what we have to do such as wear seat belts, wear a helmet and more?Are we really free or do we want to act like we are really free?Are we celebrating bloodshed that so many men and women shed for America or the freedom that we have or do not have in this country of ours?What does July 4th mean to you?  Does it mean cook outs, being with family, popping off fire works, or just not having to work?As the days go by, and as another year goes by, do you think that we are more free in this great land of ours today verses 20 years ago and if so why?Who did America get its independence from and are we going to have to go through another revolution to one again be ...