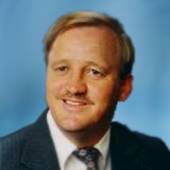 By Charles Stallions, 850-476-4494 - Pensacola, Pace or Gulf Breeze, Fl.
(Charles Stallions Real Estate Services )
There's no denying the housing market is undergoing a shift this season, and that may leave you with some questions about whether it still makes sense to sell your house. Here are three of the top questions you may be asking – and the data that helps answer them – so you can make a confident decision. Click Here to Continue Reading Bottom Line Serious buyers should approach rising rates as a motivating factor to buy sooner, not a reason to wait. Waiting will cost you more in the long run. Work with a real estate professional to understand your budget and how you can be prepared to buy your home before rates climb higher.  My Home own search! How to get a Mortgage and FREE Credit Report   Thinking of Buying, We can help you relocate, find a job, a daycare, and great places to eat, shop,...