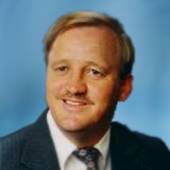 By Charles Stallions, 850-476-4494 - Pensacola, Pace or Gulf Breeze, Fl.
(Charles Stallions Real Estate Services )
  Survey: Most would-be buyers (55%) know it's a really tough market right now, but a majority (54%) still plan to maintain current goals or speed up the buying process. CHARLOTTE, N.C. – Many hopeful homebuyers – especially those in their 40s and younger – are forging ahead with plans to buy homes despite believing the market favors sellers, according to Bank of America's 2023 Homebuyer Insights Report. More than half of prospective homebuyers surveyed (55%) believe the market is more competitive than last year – but just as many (54%) plan to either speed up their home purchases or buy when they originally planned. By Kerry Smith Click Here For More Info How to find exactly what you want in Gulf Breeze, and how to work with the experts who'll help you get it.The key to getting there?...