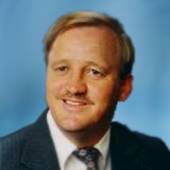 By Charles Stallions, 850-476-4494 - Pensacola, Pace or Gulf Breeze, Fl.
(Charles Stallions Real Estate Services )
To sum it all up, your house should still sell today and move quickly if you're realistic about today's market. As a press release from Zillow puts it: ". . . sellers need to do things right to attract the attention of these buyers — pricing their home competitively and making their listing attractive to online home shoppers." For expert advice on how to sell your house in a shifting market, lean on a local real estate professional. Click Here to Continue Reading   Bottom Line Serious buyers should approach rising rates as a motivating factor to buy sooner, not a reason to wait. Waiting will cost you more in the long run. Work with a real estate professional to understand your budget and how you can be prepared to buy your home before rates climb higher.  My Home own search! How to get...