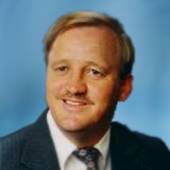 By Charles Stallions, 850-476-4494 - Pensacola, Pace or Gulf Breeze, Fl.
(Charles Stallions Real Estate Services )
The National Naval Aviation Museum is now open to the public, offering an immersive journey into naval aviation's rich history with remarkable aircraft, captivating exhibits, and inspiring tales of bravery. This is perfect timing for Military Appreciation Month, and if you are interested, here are the top 8 activities for Military Appreciation Month. Read More And Share    What Is My Homes Value   Thinking of selling, YOU PAY US $2995. Flat Fee and 2.5% to the agent or agents selling your home,  and that is it.Not the average 6 or 7% charged by others, saving the average homeowner $12077.00. We use a 106 Step Selling System with 28 that are specific to the marketing of your home. If you're ready to sell your home, you need a marketing expert you need Charles Stallions with over 28 year...