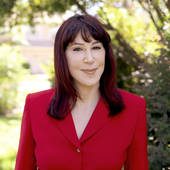 By Wendy Rulnick, "It's Wendy... It's Sold!"
(Rulnick Realty, Inc.)
Sold! 1415 Baytowne Ci. E., Sandestin, Miramar Beach, Florida 32550Factors contributing to the sale: Pricing analysis was done taking into account the condition of the Sandestin home, which was excellent, but also the non-updated aspects of the home. The kitchen and bathrooms had not been updated since the house was built in 2003. Competing properties were mostly updated, so this was a pricing factor. Research was done to get the original building plans, as this Sandestin home had been custom built. It had a very angled design and apparently this caused a major square footage discrepancy with public records. The Walton County Property Appraiser website said it was 3323 square feet (a hard to measure home). The building plans said 2935 square feet. I verified this with the original archi...