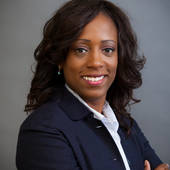 By Florida Private Golf Communities, Finding Home Never Felt Better!
(Golf Life Properties, LLC)
Renaissance I & II condos are two gorgeous towers right in the sand in the heart of Pompano Beach.  In selecting a new home in the sky with a view of the ocean, you'll want to know how many units are available for sale and how many have sold before you make your offer. In this post we'll take a look at the units currently available for sale as of November 10, 2014 (please note all units below have two bedrooms and two baths): Unit 2506 - 1600 sq ft listed for $389,000 with some newer appliances and a new master bath Unit 503 – 1600 sq ft listed for $390,000 with a remodeled kitchen and marble living room floors Unit 1005 – 1600 sq ft listed for $439,000 is a Northwest corner unit with A/C replaced in 2012 Unit 2607 – 1559 sq ft listed for $449,000 is available to close immediately with ...