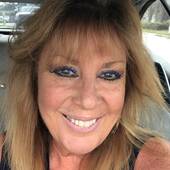 By Barbara A. Bellani, Go to Barb for the Best!
(Bella Homes Realty, Inc. )
POMPANO BEACHThere's so much to see and do in Pompano Beach.  This is my favorite fun destination for so many reasons.  Real estate in Pompano is in such strong demand.  Who wouldn't want to live in one of the most up and coming areas in South Florida!Why is this area so up and coming?  Let's start with the basics.  It's a laid back, beachy place filled with locals that love their town.  They welcome tourists like their own.  It's that sense of community that fills the streets, beaches and neighborhoods with a unique sense of oneness.  Dining attractionsIf you are fortunate enough to live east of U.S. 1 (Federal Highway), the walkability score is great.  Some of my favorite places are the Lucky Fish next to the fishing pier.  Its a great outdoor huge tiki bar with exterior oceanfront ta...