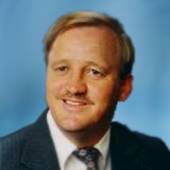 By Charles Stallions, 850-476-4494 - Pensacola, Pace or Gulf Breeze, Fl.
(Charles Stallions Real Estate Services )
by Housecall       6 By Kara Masterson Your fence has many uses as a part of your home, ranging from privacy and security to decoration and a boundary marker. As a vital component of your home, and one that's constantly on display for the outside world, you should want your fence to look it's best. Related: 7 Exterior Home Improvements That Increase Resale Value Maybe it's been a while since you did anything to update your fence, or maybe you just moved in and are looking to replace the existing fence. No matter the reason, here are a few ways you can upgrade your fence: Paint Your Fence You can make your fence look better without spending a lot of money by painting it. Paint has the advantage of covering up any blemishes or marks you can't get rid of, plus, it can instantly restore an...