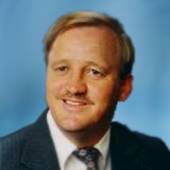 By Charles Stallions, 850-476-4494 - Pensacola, Pace or Gulf Breeze, Fl.
(Charles Stallions Real Estate Services )
Pensacola Home Source: Homes For Sale, Buyers Rebates, Free Foreclosure List for Pensacola, Pace and Gulf Breeze Florida.   Pensacola Home Source: Must owner pay fees on late HOA payment? Real estate Q&A: A homeowner paid dues and fees late, but the homeowner association's attorney added a fee and threatened foreclosure for non-payment. Read more. Deal OK'd for Fannie to get $537M on Lehman claim Fed bankruptcy judge approved a Lehman Brothers Holdings Inc.'s settlement with Fannie Mae over soured mortgage securities. Read more.     Zillow, Trulia and Realtor.com know as much about real estate in Pensacola, Pace and Gulf Breeze as most people know about Mars or Venus so stop it already, even by there own admission they are correct about 20% of the time. A seller can do better than that ...