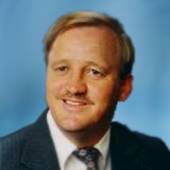 By Charles Stallions, 850-476-4494 - Pensacola, Pace or Gulf Breeze, Fl.
(Charles Stallions Real Estate Services )
  Pensacola, Florida: Homes in Pensacola For Sale, Buyers Rebates, Free Foreclosure List of Homes in Pensacola, Pace and Gulf Breeze Florida.     Seas rise, Fla. leaders balk at climate change Like many coastal areas, South Florida is vulnerable to rising sea levels. Debate over the issue could play an important role in the state's political future. Read more.   Survey: Growth to pick up, hiring steady Many business economists predict that job growth will continue, consumer spending will pick up and the U.S. economy will grow by 3.5% in the second quarter. Read more.                                                     Zillow, Trulia and Realtor.com know as much about real estate in Pensacola, Pace and Gulf Breeze as most people know about Mars or Venus so stop it already, even by    the...