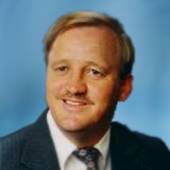 By Charles Stallions, 850-476-4494 - Pensacola, Pace or Gulf Breeze, Fl.
(Charles Stallions Real Estate Services )
Pensacola Florida 32514:  The volatile condo market may make a big comeback Condo demand varies by area, but many experts think it's poised for a big rebound as its biggest buyer segment – adults age 20-to-24 – enters the housing market. Read more.     Click Here to Sign up for our Newsletter, request aa Appraisal on your property or information on homes for sale in Pensacola, Pace and Gulf Breeze Florida       LET US PRAY Dear God, Please help me to adjust my life to you. I pray for wisdom and boldness to do what is right. Show me the way, whether I need to change jobs, make new friends, break bad habits, or whatever the case. Make me aware of how I need to change and adjust, so that I will be pleasing to you and will receive the blessings you have in store for me. May you be glorified...