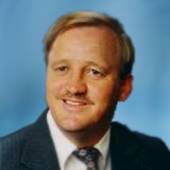 By Charles Stallions, 850-476-4494 - Pensacola, Pace or Gulf Breeze, Fl.
(Charles Stallions Real Estate Services )
We SELL Homes in Pensacola Florida 32514, Fla. businesses to see reduced biz rent tax in 2018Gov. signs HB 7109 that reduces Fla.'s business rent tax. 2017 Pres. Maria Wells says it "puts $61M back in the hands of businesses to grow and hire more people." Read more.  Upcoming Events in Pensacola, FL | Pnj Events - Pensacola News ...popular concerts, theater, festivals for all ages and the ages  Calendar of Events - City of Pensacola, Florida | The Upside of FloridaNeed more happenings at the city, county and state level including sporting events            THOUSANDS OF HOMES.... One Address www.charlesstallions.com                                           Sign up for our Monthly Newsletter Local Happenings on the Gulf Coast How Much IS My Home Worth in Pensacola, Pace and Gulf Breeze F...