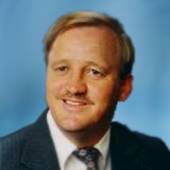 By Charles Stallions, 850-476-4494 - Pensacola, Pace or Gulf Breeze, Fl.
(Charles Stallions Real Estate Services )
Will St. Joe's new plans effect the market in the Pensacola and Panhandle area? Going forward, St. Joe says it will cut back on infrastructure and amenities in developing its master-planned communities. It will also reposition its communities to increase sales, which could include selling properties in bulk, selling undeveloped parcels and lowering sales prices. Long standing in the area what St. Joe does or doesn't do will have effects, I feel they were instrumental in the building of the Northwest Florida International Airport which will create 1000's of jobs for years to come. Imagine the convenience and ease of coming home from work and enjoying a walk along the meandering trails beside the river or being able to grab your fishing pole and drop a line with your children to catch the...