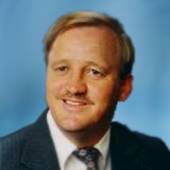 By Charles Stallions, 850-476-4494 - Pensacola, Pace or Gulf Breeze, Fl.
(Charles Stallions Real Estate Services )
Pensacola, FL: Charles Stallions Real Estate Report, 03.10.13   Homes For Sale, Buyers Rebates, Free Foreclosure List   Use smell to make a sale – but only certain smells Many Realtors bake something in an oven for a home showing, but new research suggests that complex smells could harm rather than help sales. Read more. Check your credit report; FTC says many are wrong Study found that 21% of participants had some sort of mistake; 5.2% had errors that could impact loan terms. About 96% of free credit reports are never claimed. Read more. Sign up for our Newsletter Home of the Day    Tips and Tricks 10 tax tips for sellers   Click Here, for homes for sale Click Here to go view rental listings   Let US Pray Dear God, My heart is burdened for someone whom I love, who is gracious, kind, gi...