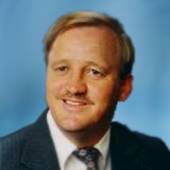 By Charles Stallions, 850-476-4494 - Pensacola, Pace or Gulf Breeze, Fl.
(Charles Stallions Real Estate Services )
Pensacola, Fl: Real Estate Minute 04/06/13, Home Sales ZIP 32514   Homes For Sale, Buyers Rebates, Free Foreclosure List   NAR's Nationwide Open House weekend begins soon On April 20-21, Realtors nationwide will open their listings to homebuyers. Visit NAR's website for talking points, promo items and more information. Read more. Real estate agent: 2013's happiest job CareerBliss says real estate agent ranks No. 1 for job happiness. "Realtors say that the way they work, and the rewards … has helped boost overall happiness." Read more. LET US PRAY "And the heavens declare the glory of God; And the firmament shows His handiwork." Dear God, I praise you, Creator of the universe, father of mankind, sustainer of all. May you be glorified through your creation and through my life. Please mini...