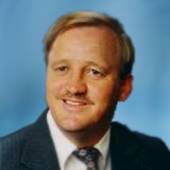 By Charles Stallions, 850-476-4494 - Pensacola, Pace or Gulf Breeze, Fl.
(Charles Stallions Real Estate Services )
08.17.13, Charles Stallions Report, 32504, Pensacola Homes for Sale   Homes For Sale, Buyers Rebates, Free Foreclosure List   How does the health insurance law impact you? The Obama Administration unveiled a new educational website. Employers plug in a few details, and company-specific questions appear with a link to the answers. Read more. A real estate star is born TV viewers love real estate shows. But while an appearance can boost an agent's brand, it has risks - and some clients get an unrealistic view of the process. Read more     LET US PRAY Dear Lord, Help me to focus on what is important in life. I want to know you better. I long to know the power of your Resurrection. Please, just "give me Jesus," that my life would be a shining light and a testimony to you before others. Bles...