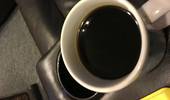 By Charles Stallions Real Estate Services, Buyers Agent 800-309-3414 Pace and Gulf Breeze,Fl.
(Charles Stallions Real Estate Services Inc)
09/18/13, Zillow, Trulia, Realtor, Buying a Home, Gulf Breeze, 32570, 32571   Homes For Sale, Buyers Rebates, Free Foreclosure List   Fla. foreclosure starts down 65% year-to-year RealtyTrac Aug. report: Overall, Fla. foreclosures down 43%. Nationally, foreclosure starts - a first notice sent to homeowners - were down 54% year-to-year. Read more. Rising interest rates could impact Fla. real estate UF 2Q survey: Fla. experts remain optimistic, but their rosy outlook waned a bit over fear that higher interest rates will slow construction, rentals and sales. Read more.          Buyers are taking advantage of our Smooth Move Program at closing, Choose between 1% Cash Back, 1 year taxes paid, 1 years insurance paid, Free Home Warranty and Use of our Moving Van. Renters are taking advantage o...