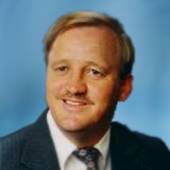 By Charles Stallions, 800-309-3414 - Pensacola, Pace or Gulf Breeze, Fl.
(Charles Stallions Real Estate Services )
Are more young people in Pensacola Florida buying Homes? There's a common misconception that younger generations aren't interested in homeownership.… Read More My Home own search! What Is My Homes Value?   How to get a Mortgage and FREE Credit Report   House Facts and News Pensacola Real Estate Q&A? What are Title Insurance, Escrows, and closings explained in simple terms? GET REAL ANSWERS Adopt-a-Pet.com, We raise awareness through the local and now the national Human Societies bring a pet home! Gulf Breeze, Pace and Pensacola Happenings Lettuce Eat?The funniest Thing Repair This Mr. Handy Man?Sign up for our Monthly Newsletter about what's happening here on the gulf and homes for sale. Thinking of SELLING,  If I sell your home YOU PAY $2995. Flat Fee. If you want your home sold throug...