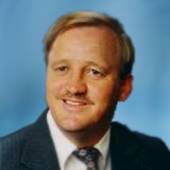 By Charles Stallions, 850-476-4494 - Pensacola, Pace or Gulf Breeze, Fl.
(Charles Stallions Real Estate Services )
Remote workers who may live anywhere in the U.S. could choose a 374-square-foot San Francisco studio or a 5,109-square-foot single-family home in Detroit. By Matt Delaney For More Info Click Here and Please Share   About Pace, Florida  DescriptionPace is an unincorporated community in Santa Rosa County, Florida. It is the second-largest community in Santa Rosa County and is a part of the Pensacola Metropolitan Statistical Area. Wikipedia.    Newest Listings In Pace Florida  Things To Do/ Places To Visit In  Pace Florida  What Is My Homes Value   Thinking of selling, YOU PAY US $2995. Flat Fee and 2.5% to the agent or agents selling your home,  and that is it.Not the average 6 or 7% charged by others, saving the average homeowner $12077.00. We use a 106 Step Selling System with 28 that ...