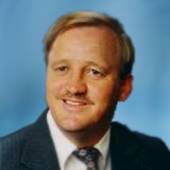 By Charles Stallions, 850-476-4494 - Pensacola, Pace or Gulf Breeze, Fl.
(Charles Stallions Real Estate Services )
Bottom Line If you're thinking about buying a home, asking yourself about home prices and mortgage rates will help you make a powerful and confident decision. Experts see both prices and rates rising in the future. The alternative is to rent, but rents are also increasing. That may mean buying a home makes more sense than renting.   3SHARES 0 2 0 1 Rising interest rates have begun to slow an overheated housing market as monthly mortgage payments have risen dramatically since the beginning of the year. This is leaving some people who want to purchase a home priced out of the market and others wondering if now is the time to buy one. But this rise in borrowing cost shows no signs of letting up soon. Economic uncertainty and the volatility of the financial markets are causing mortgage rat...