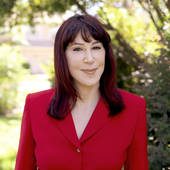 By Wendy Rulnick, "It's Wendy... It's Sold!"
(Rulnick Realty, Inc.)
Three short sale liens? No problem! This home at 1616 Myrtlewood Dr., Parkwood Estates, Bluewater Bay in Niceville Florida was just approved as a short sale and is getting ready to close.  Here are the details: Lien #1 (Also called "Senior Lien"): Green Tree Lien #1 Balance:  $300,000 appr. Lien #2: Green Tree Lien #2 Balance: $60,000 appr. Lien #3 (Another "Junior Lien"): Key Bank Lien #3 Balance: $30,000 appr. There were a few challenges with this Parkwood Estates short sale listing. First, Green Tree does not process multiple liens on one property together. This is unlike Bank of America.  We had to deal with two different negotiators at Green Tree, and the seller had to provide separate forms and financials for each lien.  That meant we had to do twice the amount of paperwork. Seco...