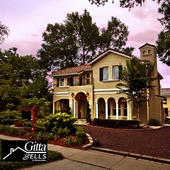 By Gitta Sells and Associates, Where home sellers and buyers always come first.
(Gitta Sells & Associates at Keller Williams Heritage Realty)
New Smyrna Beach occupies a notable place in history as the site of the largest single attempt at colonial settlement in what is now the United States. Dr. Andrew Turnbull, a Scottish physician and entrepreneur, obtained a grant of land from the British Crown. In 1768 he established a colony of 1225 immigrants on the coastal plantations at New Smyrna, with a view toward the commercial production of such crops as corn, indigo, rice, hemp, and cotton.For more details, click here.