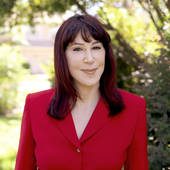 By Wendy Rulnick, "It's Wendy... It's Sold!"
(Rulnick Realty, Inc.)
This townhome on Majestic Boulevard, Hidden Bay, Navarre FL was just approved as a short sale!Details:Senior Lien:  Bank of AmericaBalance:  $190,000Junior Lien: Bank of AmericaBalance: $30,000Sale Price:  $105,000 apprTime for approval:  39 days!This short sale was processed through the Bank of America Equator system.  We uploaded all financial documents for the seller.  Bank of America previously required sellers to upload their own financials, such as bank statements, tax returns and pay stubs.  Many sellers had problems with the Bank of America Equator software.  As you can see, this change in policy is helping speed up short sale approval times!If you need to sell your Navarre Florida property to avoid foreclosure, be sure to consult an attorney and an experienced Navarre Florida ...