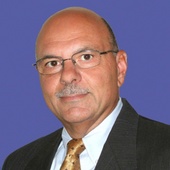 By Bob Pisa, Broker Associate, Commitment, Service, Satisfaction...
(Downing-Frye Realty, Inc. Naples, FL)
Vivaldi, Miromar Lakes Beach & Golf Club, Miromar Lakes, FL Vivaldi is an enclave of single-floor condominiums in Miromar Lakes Beach & Golf Club. The neighborhood is made up of 19 buildings with three units per building, one per floor for a total of 57 units. The units range in size from 2,193 square feet on the first floor to 2,832 square feet on the third floor. Each unit has a two car garage and the upper units all have a private elevator from the lobby directly into your unit. Each home in Vivaldi includes an entire floor of a larger three-story waterfront residence on beautiful 250 acre Lake Como. Homeowners in Vivaldi have access to all of the features and amenities of the Miromar Lakes Beach & Golf Club. In addition, those who choose to purchase a home in Vivaldi, also have acce...