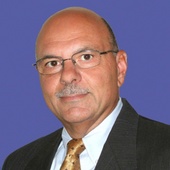 By Bob Pisa, Broker Associate, Commitment, Service, Satisfaction...
(Downing-Frye Realty, Inc. Naples, FL)
Miromar Lakes Porto Romano Neighborhood Releases Final Phase Last chance for affordable single-family new construction in Miromar Lakes   Prices starting in the low $500s for just 22 detached villa homes to be built with water and golf course views in the award winning Miromar Lakes Beach and Golf Club. New homes to be built by local regional builder WCI. There are several three-bedroom, three-bath floor plans from 2,200 square feet to 2,700 square feet of living space under air. Miromar Lakes has won awards to No. 1 Residential Community in the United States, winner of the National Association of Homes Builders' Gold Award for Community of the Year, the only Florida Community to win this top honor. Image courtesy of jannoon028 at FreeDigitalPhotos.net Miromar Lakes boasts 700 acres of ...