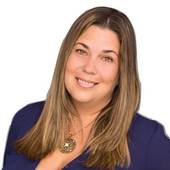 By Stephanie Leon | Miami Lakes Realtor®, Turning For Sale Into SOLD!
(Realty Empire Incorporated)
Florida Real Estate Market Insight July 20, 2011 – Florida's existing condo sales rose 8 percent in June with a total of 7,941 units sold statewide compared to 7,330 sold in June 2010, according to the latest housing data released by Florida Realtors®. The statewide existing condo median sales price last month was $93,900; a year earlier, it was $92,300 for a 2 percent increase. Existing home sales for June was a total of 17,597 homes sold. The statewide median sales price for existing homes last month was $138,000.(Metro area slightly higher) June's statewide existing home median price was about 1.8 percent higher than it was in May.   National Real Estate Market Insight The national median sales price for existing single-family homes in May 2011 was $166,700, down 4.5 percent from a y...