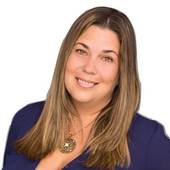 By Stephanie Leon | Miami Lakes Realtor®, Turning For Sale Into SOLD!
(Realty Empire Incorporated)
  Short Sale Do Close Quick... A recent experience with a Bank of America Short Sale and I just wanted to share. The Short Sale listed in Dec 7 2011 and on Dec 12, 2011 just 5 days active on the market before going under contract. Documents were gathered and the package was sent out within the first 30 days of listing. The lender reviewed the file and then within 32 days from the date the lender received the package it was approved and ready to close. The whole Short Sale process has completed and the property was sold with the keys in hand of the buyer is just about 75 days total. This is a great example of how Short Sale can move quickly and do… In my opinion Short Sale have put the Short back into Short Sales.   Do you find yourself sinking underwater? Are you behind on your mortgage...