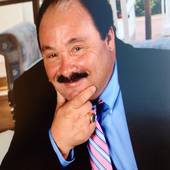 By Joe Kendall Broker, It's Always best to talk to "Broker Joe"
(Keller Williams Elite Realty )
The TOP 5 Home Buyers Mistakes!  Fort Myers Florida Real Estate  Not getting pre-approved before house hunting. Why get your hopes up looking at $400,000 homes, when you can really only afford a $200,000 home? Before you start house hunting, narrow down your price range by getting pre-approved from a local mortgage lender. Asking your Realtor for a referral to a good local mortgage Lender here in southwest Florida with local mortgage knowledge is your best move. they will work you up a good faith estimate hat spells out the likely terms of your loan, including the interest rate and closing costs in dollars amounts per line item and a grand total ( No surprises at the closing table ! ) Now you know how much of house you can afford, it also lets the sellers know that you're serious about...