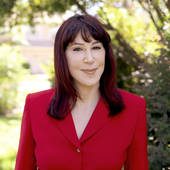 By Wendy Rulnick, "It's Wendy... It's Sold!"
(Rulnick Realty, Inc.)
In less than a week, this lovely home in Sunsail in Destin Florida is now under contract. The pending home for sale at 4680 Windstarr Dr. will close in April.  At over 2100 square feet and built in 1997, this attractive house is within walking distance to the beach on the Gulf of Mexico.  What actions cause a home to sell so quickly? Here is a quick list: Price it right. Make the condition as clean and fresh as possible. In this case, the seller painted the home in neutral colors. Hire a professional photographer. Advertise the property for maximum exposure. We promoted this Destin home to a targeted market on Facebook, as well as Linkedin, Google+, Pinterest, Youtube, Tumblr, WordPress, craigslist, Trulia, Zillow, Twitter and hundreds more websites. Pay careful attention to presentatio...