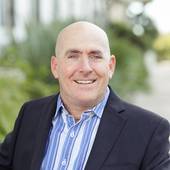 By Danny Margagliano, Danny "Wheels"
(World Impact Real Estate)
Condos at Silver Shells in Destin Florida Silver Shells condo is a gated condo complex located in Destin Florida. This beachfront resort and spa offers luxury condos that are designated as either short-term rental buildings or rental restricted buildings. the resort is located in the center of Destin just off Highway 98.  To the east the property borders with Henderson Beach State Park. Ac ross the street is a Walmart and Beall's shopping center. Silver Shells condo buildings  St. Barth  St. Croix St. Kitts St. Lucia St. Thomas St. Maarten Condo amenities at Silver Shells Destin swimming pools beachfront playground hot tubs tennis courts sauna/steam room fitness center Final wordsAll the condos that make up this beachfront resort make for the option as either a great primary residence, ...