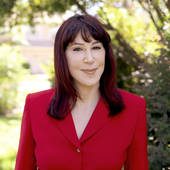 By Wendy Rulnick, "It's Wendy... It's Sold!"
(Rulnick Realty, Inc.)
This Quail Run townhome is pre foreclosure short sale, located in the heart of Destin, Florida. This two story home has a spacious bedroom and full bath on the first floor. The open floor plan and tall ceilings in the living area makes this 3 bedroom unit live big! The kitchen includes a breakfast bar and a back door that makes it handy for outdoor grilling. Two more bedrooms are located upstairs and this is an end unit with a 1 car garage.  The short sale home has access to the community, pool, too! Quail Run is convenient to shopping, restaurants, the Destin Florida beach. 1014 Airport Rd., #166, Quail Run - Destin Florida short sale:  $105,000 Call toll-free 1-877-487-9639 or local 850-650-7883 ext 204 Search all Destin Florida Foreclosures Destin Short Sales & Pre Foreclosure Help....