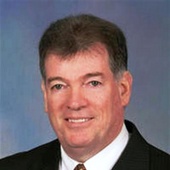 By Marvin Beninson, Grtr Danbury/Ridgefield, CT + Grtr Orlando. FL.
(Keller Williams Realty)
There is a quiet community in #ClermontFL. 34711 called #CrescentLakeClub.  It offers a private community boat dock and a convenient location for commuting off of Lakeshore Road.  The homes range in value from the low 200's to the mid to upper 300's with square footage running from 1800 to just shy of 3,000.  Click here for the Crescent Lake Club Homes currently available.  There are some properties in this community that are direct #waterfront.  Clermont also offers many other waterfrontHomes from the low 100's to multi million dollars.Clermont, FL. is known as The #ChoiceofChampions because of the number of world class atheletes who live and/or train at the #NationalTrainingCenter.   Some atheletes who train here are #SaraMclarty; triathlete, #SheilaTaormina ; four time olympian and #...