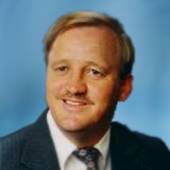 By Charles Stallions, 850-476-4494 - Pensacola, Pace or Gulf Breeze, Fl.
(Charles Stallions Real Estate Services )
Is Fla.'s shadow inventory a rebound threat?   Florida Realtors analysis: Shadow inventory growth seems to be slowing, and an uptick in demand should absorb supply. Read more. "The fear … is that the inventory of delinquent and foreclosed loans (will be released onto) an already weakened market," says Tuccillo. "(But) the reality, even in Florida where distressed properties make up a significant portion of the market, appears to be different." Would you like information on buying or selling Foreclosures / Short sales CLICK HERE or Search All Pensacola, Pace and Gulf Breeze Area MLS Listings CLICK HERE for Rentals and Homes For Sale. Sellers Flat Fee of $2995 when one of our agents sells your home or if you want MLS (where you home is available for all Real Estate Agents to sell) then th...