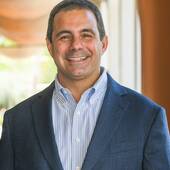 By Jeff Tricoli Team, The best real estate agent in Florida!
(Tricoli Team Real Estate)
Homes for Sale and Sold in the Verona Lakes Community in Boynton Beach, FLWhy Do People Live here?Verona Lakes is a beautiful neighborhood of single family homes, villas and townhomes that is conveniently located to everything in Boynton Beach.  Verona Lakes is a man gated community.Looking for a home in Verona Lakes?Interested in finding Verona Lakes Homes For Sale? Click that link to find all the currently available homes in Verona Lakes.  Looking to sell or want to know about the Verona Lakes Homes Sold then click that link.Interested in finding homes for sale or that have sold in Boynton Beach FL and the surrounding areas? Please call Jeff Tricoli at 561-440-4003, email info@tricoliteam.com or visit www.TricoliTeam.com.What's the Community Like?The homes you would expect to find for...