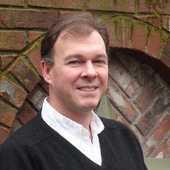 By Peter Schattenfield, Estate Dissolution and Preparation (203)388-8092 CT.
(Turning Point Estate Services LLC )
Help for executors in Fairfield County CT. Repairing and preparing an estate property for sale. Sumps are something. I have written a bit about the importance of preparing an estate property for market. I have opined about the importance of the landscaping around the home, as well as specialty features such as adding a vegetable garden to enhance the green appeal that so many buyers are demanding these days. There is one item related to the repair and preparation of an estate that trumps mere aesthetic enhancements. WATER. if it is entering the home in an unwanted fashion, this will be a big problem for potential buyers. It can render huge swaths of otherwise functional storage space, utterly useless. I also creates a moldy, musty, uncomfortable area unsuitable for (most) human habitati...