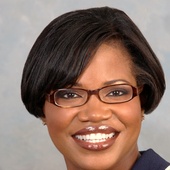 By Kimberly Tapscott, Giving you the service you deserve!
(Keller Williams Prestige Properties)
We, of Stamford CT, are in the recovery and clean-up phase in the aftermath of Hurricane Sandy. Many of us are driving around on the town in total amazement of the devastation from Monday's storm. In the newspaper, there are pictures of broken trees laying across power lines and/or in the middle of the road.  Cars are backed up into busy intersections as they wait to get gas for their cars and generators. There are some with power, some without power, but we all are making due. In Stamford, we have shelters at both Stamford and Westhill High schools for those in need. As a native and resident of Stamford, I am so proud of the individuals that are helping neighbors and the community during this time. I've read in the Advocate about neighborhood cookouts where the families are pulling tog...