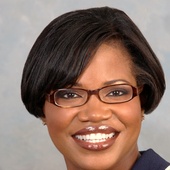 By Kimberly Tapscott, Giving you the service you deserve!
(Keller Williams Prestige Properties)
It's Spring and the real estate market is moving forward.  As the trees and flowers bloom, houses are going on the market and being sold.  Here's a look at our current market. In March, there were 42 single family homes sold...the lowest sales price was $220,000 for a foreclosure having 2 bedrooms and 1 full bath.  And the most expensive home sold was a great property in North Stamford, 5 bedrooms, 5 full baths and 2 half baths, sold by my office Keller Williams Prestige Properties. Currently there are 467 single family homes available for sale in Stamford.  The lowest listed price is  $199,000 for a 2 bedroom/1 bath home and the island at Wallack's Point stands at $15,400,000 a very good price for your own piece of serenity and Long Island Sound! Currently there are 90 homes under cont...