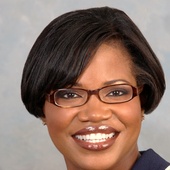 By Kimberly Tapscott, Giving you the service you deserve!
(Keller Williams Prestige Properties)
Stamford Connecticut is getting ready for a hazardous waste collection this Saturday at Rippowam Middle School, located at 381 High Ridge Road in Stamford between the hours of 9am - 2pm.  If you are wondering what type of waste is included, please see below for a complete list: Aerosol cans (not empty) * Ammonia Antifreeze Arts and crafts supplies Batteries Bleaches Brake fluid Cesspool cleaners Creosote Drain cleaners and openers Dry cleaning fluids Engine and radiator flushes and cleaners Floor cleaners Fluorescent light bulbs Herbicides Household fire extinguishers Insect sprays Mercury thermometers Metal polish Moth balls Muriatic acid Old chemistry sets Oil based paints and primers Oven cleaners  Paint thinners  Pesticides Photo chemicals Pool chemicals Propane tanks Rodent killers...