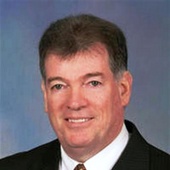 By Marvin Beninson, Grtr Danbury/Ridgefield, CT + Grtr Orlando. FL.
(Keller Williams Realty)
The Shadow Inventory: How will it affect the Spring Real Estate Market  There is a hidden demon out there that can have a drastic effect on the market as we know it.  This demon is something called The Shadow Inventory.  You may be wondering what it is and how will it affect the Spring Real Estate.  The shadow inventory is made up a four basic types of properties.  These types are pre-foreclosure, bank owned properties, auction properties and government owned properties.  These properties are not on the market currently but are likely to come on the market in the Spring.  Currently there are between 300-400 properties in the shadow inventory in Greater Danbury.  These properties fall into the category of distressed properties and they will usually come onto the market at below market pr...