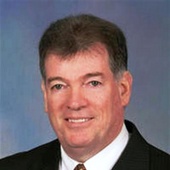 By Marvin Beninson, Grtr Danbury/Ridgefield, CT + Grtr Orlando. FL.
(Keller Williams Realty)
I Fell off of the Wagon at Mega CampI had accepted the 30 BLOGS IN 30 DAYS CHALLENGE and was mowing em down one day at a time and had just written my day 13 blog when something out of the great state of Texas came along and bit me right in the fanny.  It was a four day event called MEGA CAMP.  This is a gathering of close to 11,000 Keller Williams agents from all over our country who get together once a year in Austin, Texas to network, see the latest technology at a trade show and learn from some of the best agents in the Real Estate business.  It was four days jam packed with all sort of tips and ideas to grow your business from Keller Williams agents who were more than happy to share some of their greatest marketing techniques.  The Keller Williams culture is all about "the more you ...