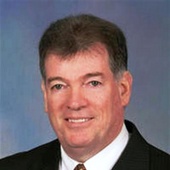 By Marvin Beninson, Grtr Danbury/Ridgefield, CT + Grtr Orlando. FL.
(Keller Williams Realty)
BETHEL Condos are NOW so AFFORDABLE   It is easier than ever before to buy a condominium in Bethel, Ct.   The prices are at historic lows,   The interest rates have never been better:2.5-3.5%   The financing is great with NO MONEY DOWN available and the sellers can even PAY YOUR CLOSING COSTS!!!    The supply of available condominiums for sale is okay at this time.  (but going down quickly.) SEARCH HERE: http://www.homes4saleindanbury.com/listings/propertytype/CONDO/areas/31395/sort/price+asc/   We are experiencing a transition market as the supply of available condos goes down with each newly accepted offer.  Soon we will have a sellers market so NOW IS THE TIME TO BUY!!!