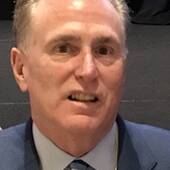 By Kevin Mackessy, Dedicated. Qualified. Local.
(Blue Olive Properties, LLC)
Just because you are social distancing does not mean you are unable to stay social. You should not be hosting a dinner party, and you can't get a cup of coffee with a friend since the coffee shops are not open, but luckily being social has evolved thanks to technology. We have been conducting all of our Highlands Ranch property management meetings over Zoom. Did you know Zoom is not just for virtual meetings, but virtual happy hours, virtual hang outs and virtual game nights? Sure you can call someone on the phone, but the video component adds a personal touch that we need right now. Bonus points for anyone who is clever and figures out a way to work in extra activities you might normally partake in with your friends and family. This can be anything from playing cards over your devices,...